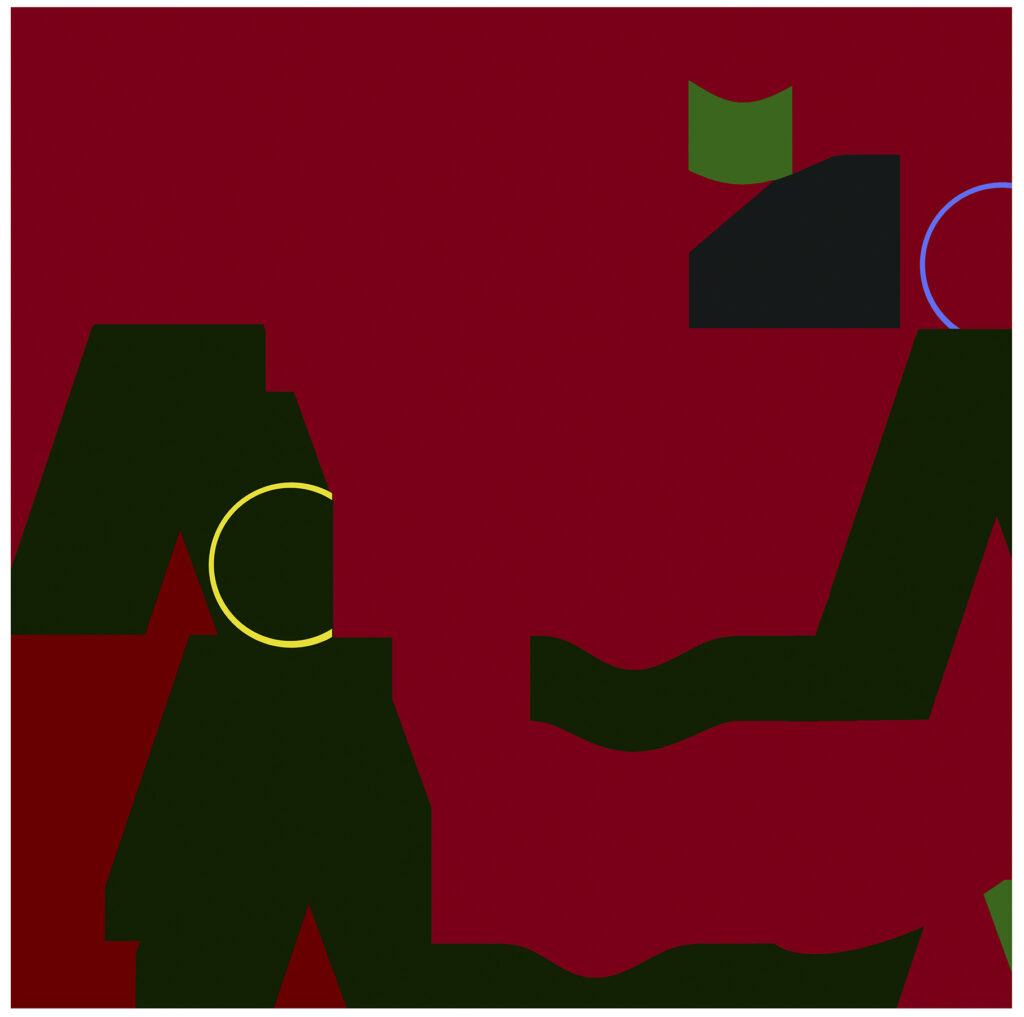 'Remembering,'  from The Symphonies  Galen Garwood, 2020 / limited edition Giclee

Thailand. June. Late afternoon. It's hot and humid. Even the insects are sluggish, the birds' singing sounds flat, the geckos languish behind the paintings, and my beloved Kados quietly orbits in the cool shadows of my thoughts, dreaming for us both of those icy autumn days in Alaska. We're hunkered down in our air-conditioned office/bedroom, waiting for the sun to fade into darkness, waiting for the cooling kiss of July rains to sweep away the weight of these clouds that hang low and dense as sponge cake, waiting for a sweeping away of all the waiting. Enough, I think, rolling my head back and forth, my thoughts punctuated with uncertainty—when will I get my vaccinations? When shall I be able to journey home? Where has the fabric that separates fact from fiction gone? Why has what has always been up now down? And down up?
"Dear, dear, Galen," comes that voice I know so well. "Let's close our eyes. Keep them closed for a moment. Then breathe slow and deep, as if this breath might be the last one taken. Keep it inside as long as we can, coursing through the body, flooding into the blood, navigating the myriad of pathways that holds us together until everything this breath is, knows every part of us. Hold it longer still until the beating of the heart is certain of our intention. Then, just as slowly, give this precious gift back to the sky–an exhalation of patience. Are we not but an imprint of dreams floating in a sea of memory?"
It's pointless, of course, to try and hide any thought I might have–good or bad, rebellious or
reverential–from these bizarre, otherworldly evocations Kados spins out like spider silk. He is, after all, and as he never fails to tell me, First Voice. But maybe Kados has a point. Isn't this exercise he offers but a blueprint for meditation, from which within comes the very essence of patience?
"Ok, Kados," I say, turning away from the computer, the news feed, and the static droning of virtuality desperate to be 'reality,'  "I'm ready for a long, quiet swim. Let's go."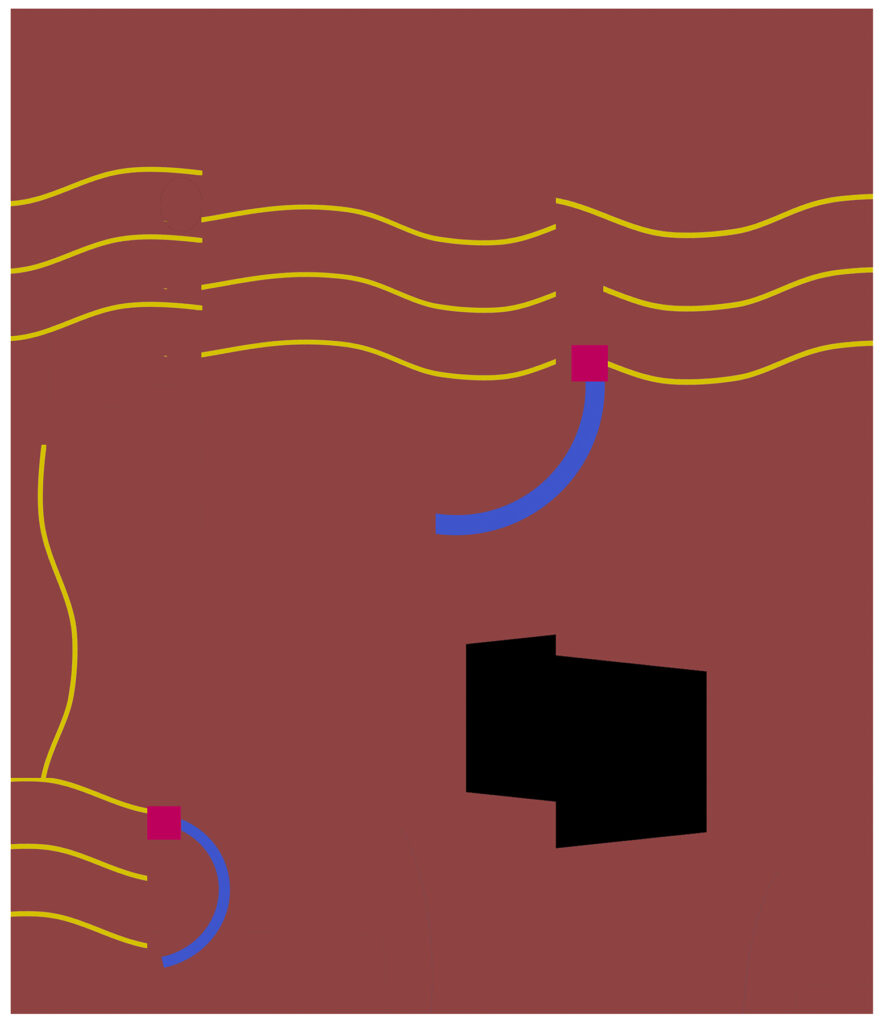 'Incidentally Going'  from The Symphonies  Galen Garwood, 2020 / limited edition Giclee

Something NOSTOS, Something BENCH is Happening Soon  
JULY 7TH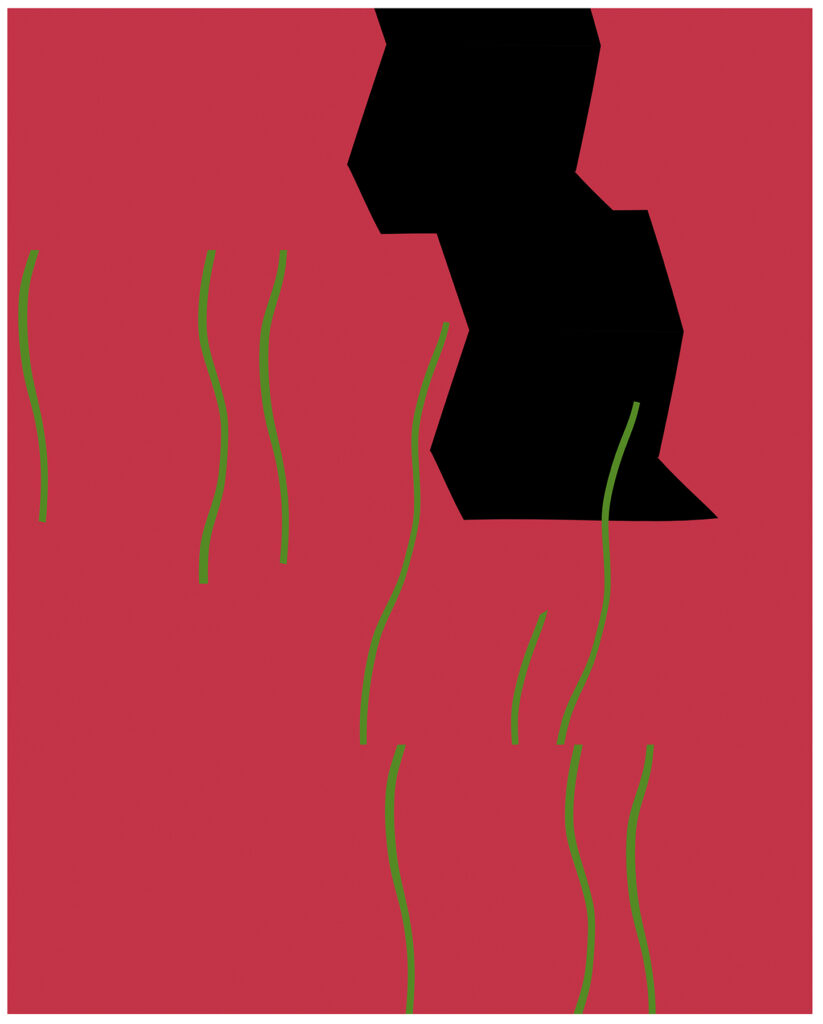 'Songs of a Wayfarer'  from The Symphonies  Galen Garwood, 2020 / limited edition Giclee
The above images are from a recent series of Giclee prints entitled The Symphonies, conversations between color, and shape, and thought.
I wish everyone a safe and blooming June


GALEN GARWOOD