"Here we are, Kados—you, me, our many friends, that old cat Kaew sleeping all day long,  the fish in the river joyfully chasing water's dancing light, all the trees and their trembling leaves—bending into the strong winds of time.  And waiting for what?  A reversal?  May I ask you the difference between 'was' and 'will be,' or is it always only 'now?'  Seventy-eight years.  Damn!  Still, by any measurement, being here is a joyful miracle, no matter how many aggravating obstacles we face or which time dimension we  embrace."
"Yes, I know, Galen. It absolutely is.  And think of it. We're only a faint whisper fading into silence; even I, your invisible other-self, often feel this tugging urge to let go and start over.  But all of us—you and me,  your friends, the lazy cat and rafting fish, the trembling heart's hunger for light—spiral endlessly into this loving moment again and again."
"So what do we do, Kados? Where do we go from here?"
"It's obvious, isn't it?  Feed the cat…then we'll go dance with the wind."

SEED
You are here now, beginning the dream,
a slow fire unfolding in quiet light, higher and higher.
All that breathes—sky and earth, infinite heart song,
the suchness of your birth—rises
toward blossom-dance, beautiful
artifact of soul and circumstance.
NORTHWEST INFLUENCERS EXHIBITION 
HOUSEWRIGHT GALLERY / Curated by Tim Pfeiffer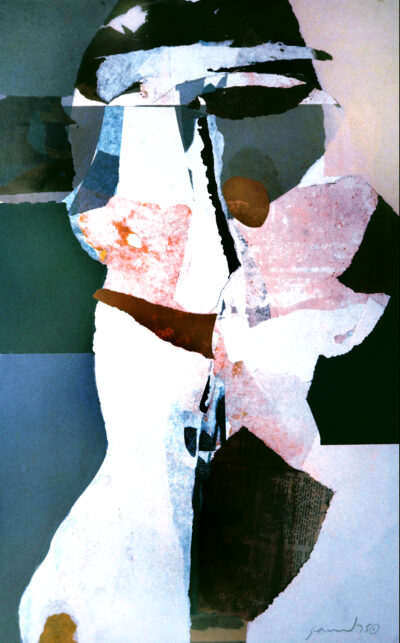 Elected Angel Walking Away with Sleep, collage 1975
I'm delighted and honored to participate in this remarkable gathering of Northwest artists:
Margaret Tompkins, Glen Alps, Guy Anderson, Peter Juvonen, Richard Gilkey, Paul Horiuchi, Mark Tobey, and others.
SATURDAY, JULY 23RD / 3-7 PM / 1224 S Bailey Street, Seattle, WA 98108 / 206.566.6117
"Peter Weltner is a poet of finely tuned craft with a sensuous ear for the sound of language. His poems look directly at the world. They don't flinch in the face of loss and death; they strive, in a manner wonderfully accomplished, for transcendence."  Joseph Stroud (Of This World and Everything That Rises, Copper Canyon Press)
The New Gods by William O'Daly
available September 15, 2022
WILLIAM O'DALY at  BELTWAY EDITIONS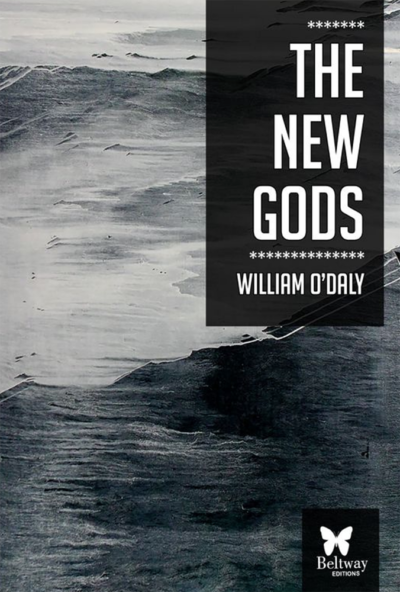 In this, his first full-length volume, eminent translator and writer William O'Daly proves
himself to be a poet of considerable gifts. Beautifully lyrical and poignantly evocative,
O'Daly's poems explore and illuminate the deepest questions of our existence, doing so
with great sensitivity and astute insight. Whether he turns his attention to the birth of his
daughter, the horrors of war, a marriage ceremony, the illusive quality of time, or the
quiet splendor of the natural world, O'Daly's poems shine with wisdom's incandescent
light.   Maurya Simon, author of The Wilderness: New and Selected Poems
"We need to sit on the rim/ of the well of darkness/," Pablo Neruda wrote, "and fish for
fallen light/ with patience." In the poems of The New Gods, William O'Daly sits with us
beside this well, each stunning metaphor shaping world after world of possibility. Here
the dark currents of bitterness and grief, arrogance and war give way to the sweetness
of a daughter's questions or the shiver of a Sierra lake. From the charred rubble of Iraq
to the snowy Andes of Neruda's exile, O'Daly's deep music guides us beyond the
"machinery of destruction" into a new Parnassus where "every word blossoms erotic,"
where heron, waterfall, moonlit pools, and sea all burn with the "inexhaustible light" of
beauty and desire, and we "recognize this burning as our own."
Terry Ehret, author of Lost Body and Night Sky Journey
***To pre-order, please write to beltwayeditions@gmail.com and include your name and mailing address. Price: 20 USD.  Shipping and Handling 5 USD. Beltway staff will provide simple instructions for payment via PayPal or Zelle.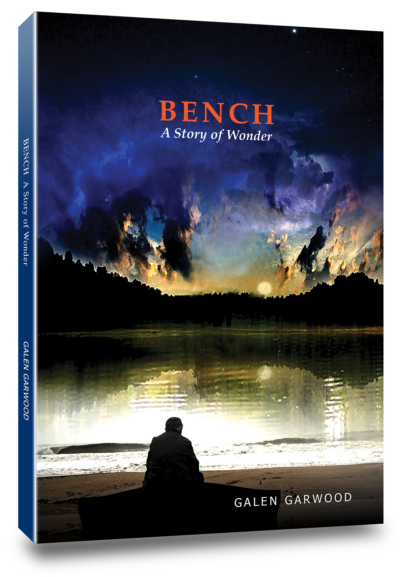 "A timeless tale about the magic of Mother Nature and how long after humans pass, the trees, rivers, and other bodies of water remain and carry on with their business. Reminiscent of Silverstein's "The Giving Tree," Bench is a tree that becomes a log that becomes a bench that speaks to those who touch it and keeps on giving generation after generation. A wonderful book for all ages with vivid imagery and a mixed cast of interesting characters."   —Kristi Elizabeth, Manhattan Book Review
READY TO MOVE YOUR BOOK INTO THE WORLD?
Many of you know that in addition to my artmaking and writing, I wedge my way through this day-to-dayness doing a bit of freelance book design, not only for the Marrowstone Press publications but for a wide swath of other projects– self-publishing, artists' catalogs, etc. Beginning in this month of July 2022 until December 31st, 2022, I'm offering a discount on pricing.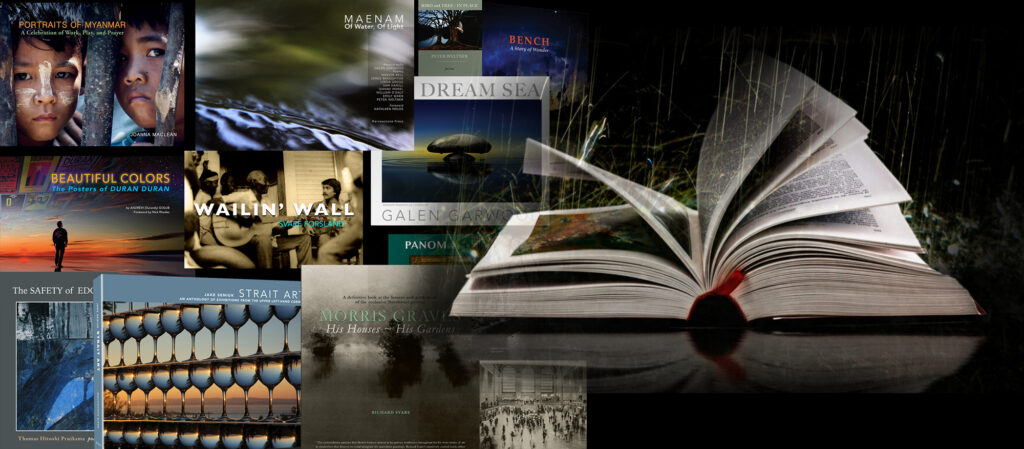 Learn more at MARROWSTONE DESIGN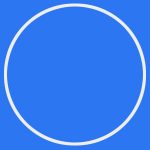 GREAT NEWS: For those of you who are itching to get your script out into the world and would like some feedback on your project, I highly recommend you contact Don Linder and Lee Miller at: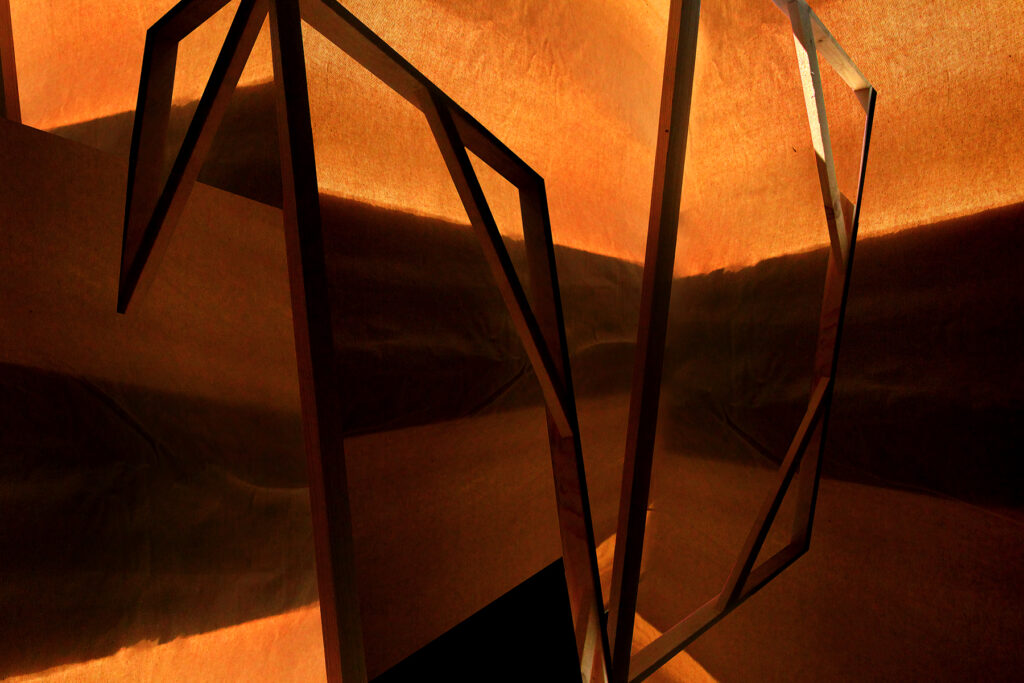 Framing Up The Distance   galenograph 2022
On this special day, I'm celebrating by diving into a new journey of artmaking, seventy-eight years after my eyes first opened to the light and happily hugged the whims of curiosity and imagination's compelling mystery that urges the ordinary into the extraordinary.
I pray to and for the grace of goodness for this world and all of us.
Panom,